Learn using crypto
as it was intended to be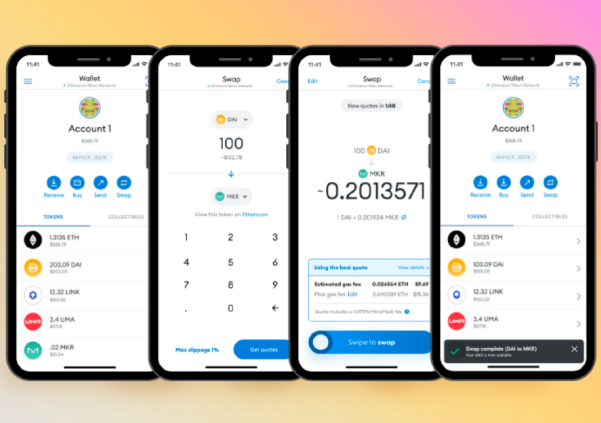 Technical Crypto Consulting
Blockchain is more than Trading
Most people think of crypto as getting rich quickly. They try to find the next hype coin, transfer USD to an Exchange and begin betting like in a casino.
The main intention of blockchain technology is totally different to that. It is about decentralization, about direct transfers peer to peer without a third party company in the middle. Send coins from wallet to wallet. Offer an alternative to the banking system. Create an alternative store of value. Bank the Unbanked! Store a digital identity and credit score on the blockchain.
Let me teach you
Many investors make mistakes and loose a lot. Don't try to save money at the wrong place by trying find your way through the jungle on your own! The crypto space is not that easy yet. We are at the beginning and things can go wrong.
I can offer you…
Blockchain Basics
What is a blockchain?
Not your keys, not your coins!
Learn using a self custody wallet like Ledger
Send coins from wallet to wallet
DeFi and NFTs
Do you want to make use of Decentralized Finance? (DeFi)
Learn to set up MetaMask
Add other Networks to MetaMask
Liquidity Pools and Farms and Dexes
Take part in Airdrops
Buy, sell and view NFTs
GameFi, Blockchain Gaming, Metaverse
Accept Crypto Payments
If you are a business, you should offer to receive payments in crypto currency!
Use crypto without third party. Peer to Peer from your customers wallet to your business wallet on multiple devices.
Get new customers as more and more people like to actually use their crypto assets for purchases.
About Me
Also for me, crypto was once new and unknown, too. I'm a software developer and stock investor ever since. So for me it was clear to dive deep into the crypto space to understand it to the fullest. Because blockchain technology combines tech and finance in a fantastic way, and is a huge innovation like once the Internet was.
I offer you technical trainings and workshops via phone or video conference. Please note that I'm not a financial advisor. My consulting service is purely technical.